Qtrac iQ Fitting Room Management
Last updated: June 01, 2016
Perry Kuklin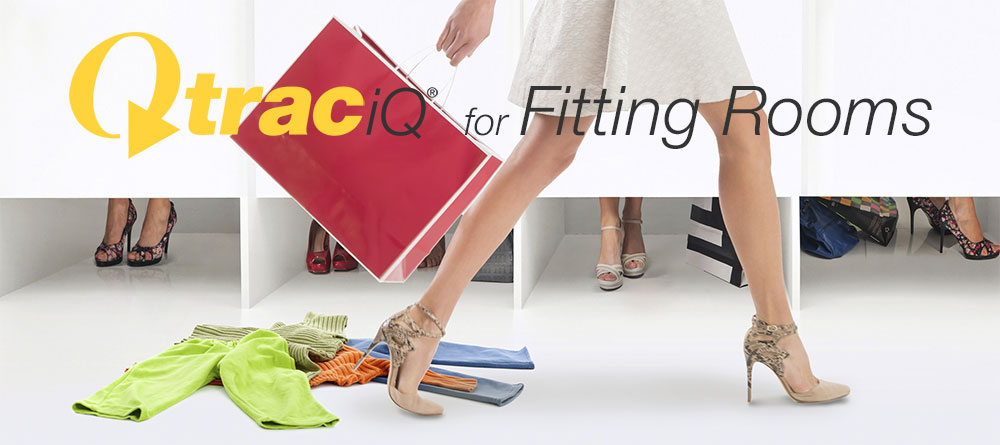 DOWNLOAD >

The frustration of needing assistance and not finding it when trying on clothes can be a drag on the customer experience. But with Qtrac iQ for Fitting Rooms customers can call for service without leaving the fitting room. Qtrac iQ dramatically improves the customer experience and creates opportunities for associates to upsell, proactively driving sales. Additionally, intelligent sensors track fitting room activity, helping to improve key performance indicators while ensuring customer privacy. And a cloud-based reporting interface mean investment is minimal and implementation is easy, maximizing ROI.
Increase impulse sales by gaining opportunities for upsell/cross-sell.
Ensure customer privacy yet track fitting room and service activity with passive infrared intelligent sensors.
Improve the customer experience with wireless call buttons that instantly hail associates when shoppers need help.
Optimize service delivery, allocation, and scheduling with real-time dashboards and historical reports.
Decrease attrition and theft with real-time alerts for dwell time and occupancy.
Minimize investment and maximize ROI with an SaaS architecture and browser-based reports that use existing hardware.
SUBSCRIBE
Subscribe to stay up-to-date with new products, resources information and news.
RECENT RESOURCES
Stadium Safety - JetTrac Retractable Belt Safety Barriers
View
VIEW ALL RESOURCES