---
---
Learn the four best practices to enhance safety, create a sense of calm and order, and showcase your commitment to safety.
Discover soltuions that facilitate physical distancing, help manage crowds, and create a more pleasant experience.
Unlock the potential of your queues and reap the benefits of creating a safer and more efficient customer experience.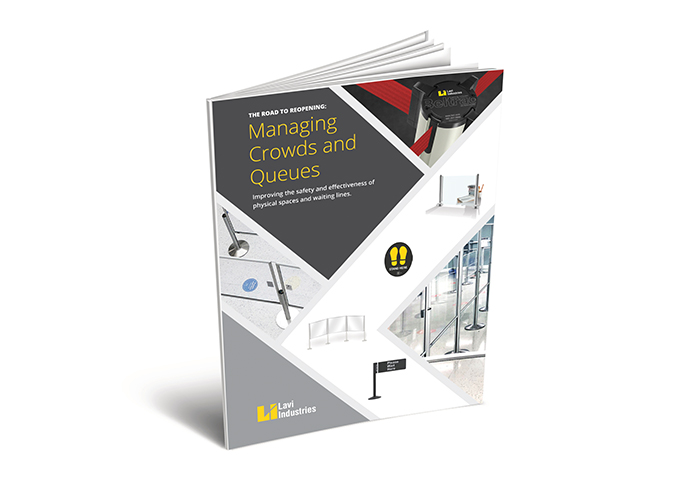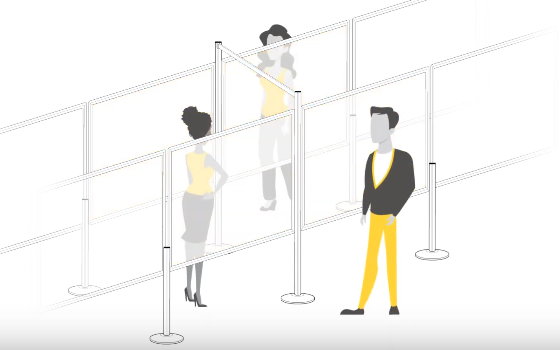 ---
---
Use in queues, in kiosk banks, or to seperate adjacent seating areas.
Allows people to still have visibility of the entire area.
Use with standard 40-inch-tall Beltrac stanchions.
---
---
Communicate clearly with built-in, front speak-thru.
Adjustable surfaces can be added for equipment or writing space.
Wheels enable kiosk to easily move anywhere you need it.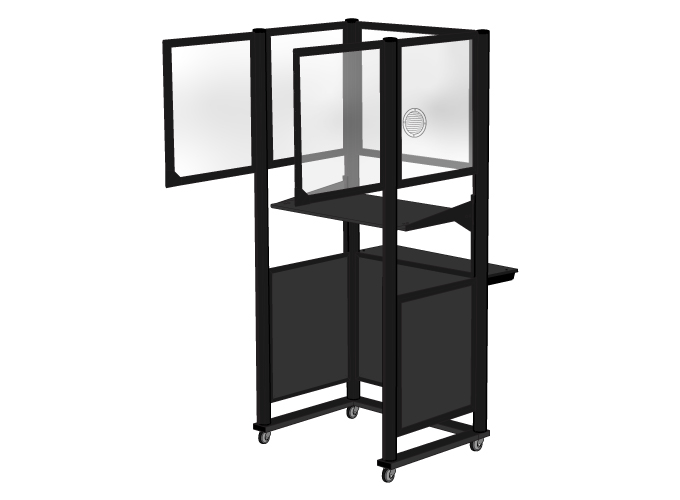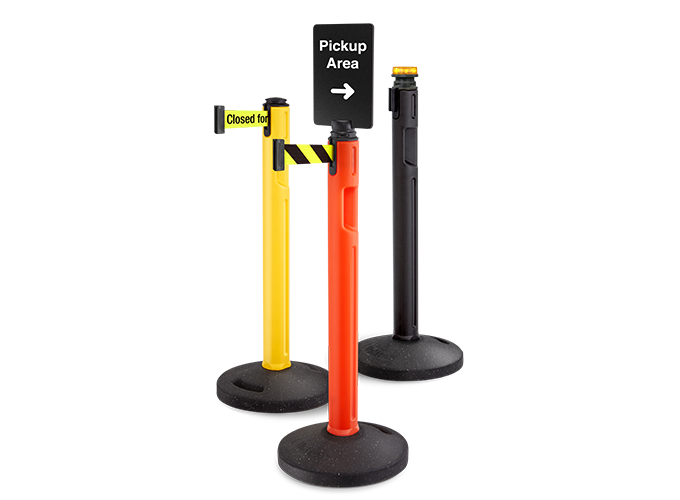 ---
---
Withstands harsh outdoor environments that demand performance and reliability.
Twist-and-Click signage adds messaging opportunities wherever you need them.
Powerful solar-powered flashing beacon creates path safety or warning signal.
---
---
Features two 65-foot-long retractable belt barriers.
Large wheels enable easy transport by a single person.
Heavy-duty design stands upright in windy conditions.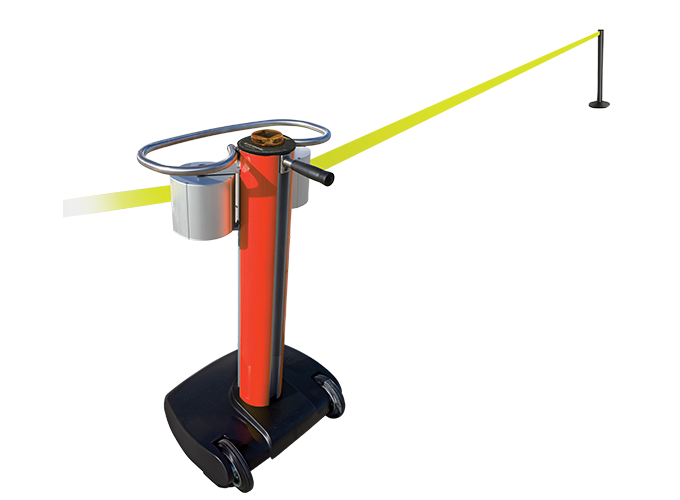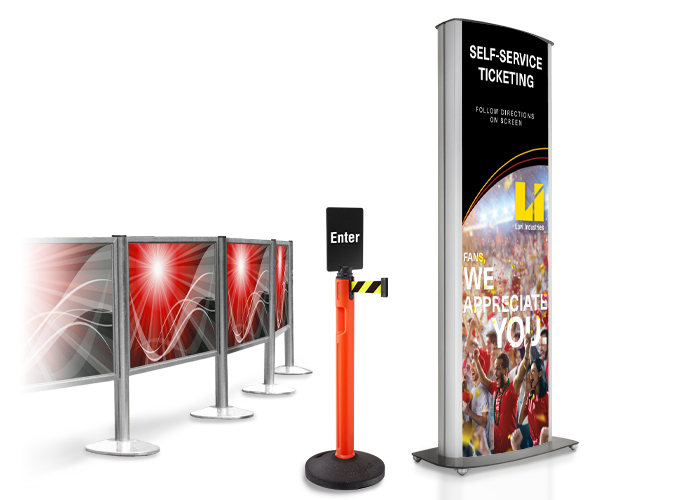 ---
---
Provide critical messaging within the queue.
Integrate messaging directly onto queue perimeter.
Create an impact with tall banners and sign posts.
Show All
Case Studies
Passenger Experience
Technology Solutions
Safety & Security