Slatwall Gondola Fixtures and Shelving
NeXtrac Portable Store Gondolas will take your merchandising plan from concept to reality faster than you think. Incredibly quick and easy to assemble, they're perfect for use as part of your checkout queue, as a seasonal stand-alone display, or as your main merchandise aisles — connect multiple units together to create long runs. NeXtrac retail fixtures pay for themselves in a very short time — you'll see an immediate increase in impulse buying. And with their small footprint, double-sided slatwall panels, and easy mobility, you'll maximize sales per square foot and increase ROI wherever you put them.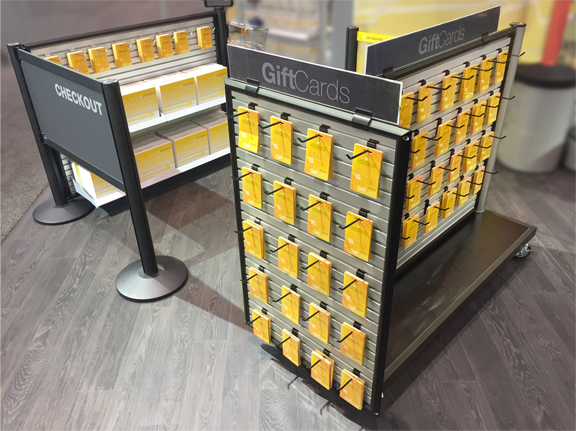 Our 36-inch-high gondolas are the perfect height for merchandising in the checkout queue.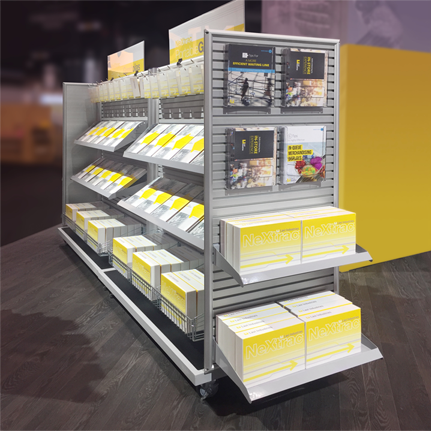 Use NeXtrac Gondolas as stand-alone displays to highlight seasonal merchandise in high-traffic areas.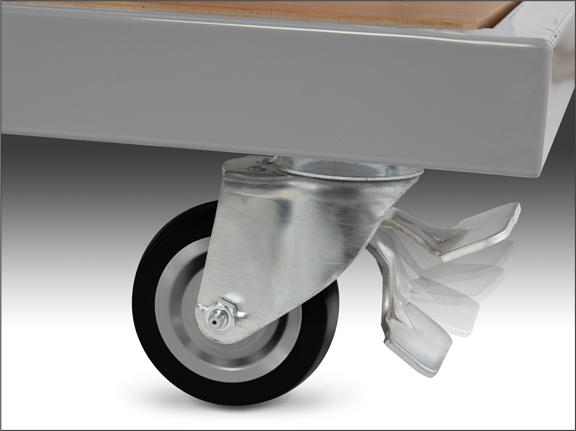 Locking, swivel wheels keep gondolas in place when needed, yet make it easy to move merchandise anywhere in the store.