Qtrac Intelligent Maintenance gives you the insight you need to optimize your maintenance routine and take immediate action to address problems.
WATCH THE VIDEO

REQUEST A LIVE DEMO >

Demand-driven cleaning and real-time response.

Conserve
Conserve just the right amount of attention to keep restrooms clean and avoid wasted resources.
Optimize
Staff scheduling is made easier and more efficient with real-time and historical data.

Respond
Be alerted in order to respond quickly when conditions require immediate attention.
Gain the intelligence and structure you need to maintain a cleaner facility.
Maintain optimal cleanliness and address problematic conditions before they impact customer satisfaction.
Qtrac iM Intelligent Maintenance automatically:
Counts customers as they enter and exit the facility
Collects opinions of customers in real time
Records cleaning status
Optimizes cleaning schedule
Alerts staff when facility needs attention
Perfect for airports, malls, movie theaters, stadiums, office buildings, restaurants, hotels, convention centers and other high traffic venues.
How it works
1
Easy-to-install modular sensor counts customers as they enter and exit the facility
Detects customers anonymously
Direct counting
Simple ceiling mount
Unobstructive appearance
Data transmission via WLAN or GSM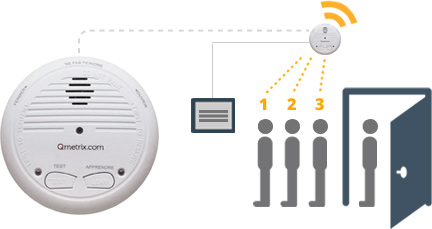 2
Wall-mounted touchscreen collects opinions of customers in real time
Collects and reports customer feedback in real time
Different feedback options possible
Displays last cleaning time
Adaptable user interface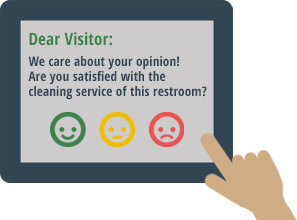 3
Touchscreen allows staff to check in and out, and record cleaning status
Records clock in / clock out times
Identifies staff or supervisors
Works with RFID Cards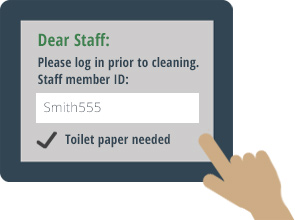 4
Qtrac analyzes all data to determine optimal cleaning schedule
Know how service is delivered
Optimize service schedules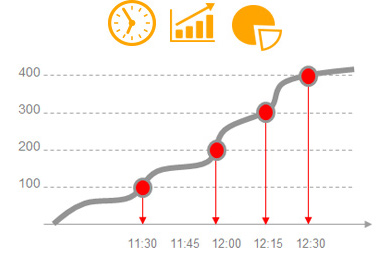 5
Real-time alerts notify staff when cleaning is needed
Allocate service to demand
Prevent service breakdowns with predictive metrics.
View real-time dashboards of status
Receive configurable alerts on browsers or mobile apps
Generate powerful historical reports